Make Your Dreams a Reality with the Right Student Savings Account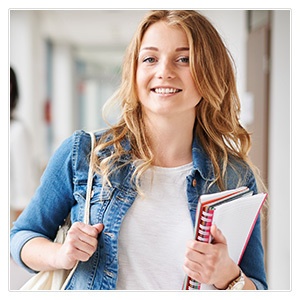 Whether you are saving for a big move after graduation or next semester's books, a student savings account will help you put your financial plans into action. At State Bank of Chilton, we are ready to help you at every stage, with a variety of long and short-term savings account options. Enjoy convenient access to your money, competitive rates, and personal service with your savings account at State Bank of Chilton.
Regular Savings Account
If you are just starting out or looking to add to your financial plan, our Regular Savings Account is a great place to start. Interest is compounded daily and credited to your account quarterly.
Available as a Passbook Account or as a Statement Savings Account
NO minimum deposit required to open the account
Unlimited teller transactions
$100.00 minimum balance required to avoid $1.50 monthly service fee (Fees are waived for account holders under the age of 18)
Earn a competitive rate of interest. Click here for current rates.
---
Watch Your Money Grow In A Safe, Flexible CD Account
A Certificate of Deposit account, or CD, offers a higher rate of interest than a regular savings account and convenient and flexible terms for your saving needs. A Savers CD account is less risky than other forms of investment because it is insured just like a regular savings account. You can deposit your money in our Savers CD for a fixed amount of time and know that your money will grow safely with a competitive, variable interest rate.
With our Savers CD accounts, you can:
Open an account with a low minimum balance of $500.00
Add deposits at any time in any amount during the 6 month term.
Earn interest that is compounded and credited quarterly and at maturity
Make withdrawals without penalty 10 calendar days after the maturity date
*A penalty may be imposed for early withdrawal of time deposit accounts.
*Fees may reduce earnings on this account.
Are you a Parent or Guardian looking to start saving for a younger student? Don't worry, we have a solution for you! Click here to learn more.
Let Us Help You With Your Banking Needs
From checking to loans and everything in between, we have you covered. Contact Us today to see how we can help you attain personalized products and services to meet your unique needs.