Easily Handle the Unexpected With Our Capable, Convenient Services
In addition to the essentials like checking and savings accounts, State Bank of Chilton is proud to offer a wide range of other services to meet your unique needs. From convenient online banking to secure safe deposit boxes, we have the resources you need to make life easier.
---
State Bank of Chilton Additional Services:
Online Banking: Enjoy FREE, 24/7 access to your account information from home, work, or wherever you travel. With our eBranch online banking platform, you can:
View account statements
Check your balances
See which transactions have cleared
View check images
Transfer funds between accounts
Make loan payments and more!
---
Online Bill Pay: Eliminate late or lost payments with our eBranch BillPay. This free service allows you to pay bills quickly and securely:
Receive and pay eBills
Make one-time payments
Schedule recurring payments
Track pending payments
Update or cancel payments
---
Bank by Mail: Unable to get to the bank on a regular basis? State Bank of Chilton provides all of its customers with the convenient and economical method of banking by mail. You can easily deposit or withdraw from your savings or checking accounts using this quick and simple service. All transactions are posted to the accounts the same day the mail is received.
---
Bank by ATM: Can't get to the bank during the day? You can conveniently deposit, withdraw, or transfer the money in your checking or savings account at any PULSE terminal. In addition, you can make withdrawals at any Cirrus terminal or other affiliated terminal around the world. Customers enjoy surcharge-free ATM transactions at any of our State Bank of Chilton ATMs and at over 23,000 ATMs in the MoneyPass Network.
---
Bank by Phone: We have everything you need to bank efficiently right at your fingertips. Take PhoneLink 24-hour Telephone Banking for a test-drive and let the friendly voice guide you through the options. It's that simple and another free service from State Bank of Chilton. Get started today by enrolling at (855) 742-2823.
---
Direct Deposit: Save time by having paychecks deposited automatically to your State Bank of Chilton account. Electronic deposits eliminate the possibility of paychecks being lost or stolen and give you access to your funds for immediate withdrawal or interest earnings. If you are an employer looking to offer this advantage to your employees, please Contact Us today to help you setup this service.
---
Wire Transfers: For those times when you need to transfer funds as quickly as possible, we can help. State Bank of Chilton can wire transfer funds to financial institutions within the United States and internationally from your savings or checking account. Simply visit any State Bank of Chilton location with your wire instructions.
---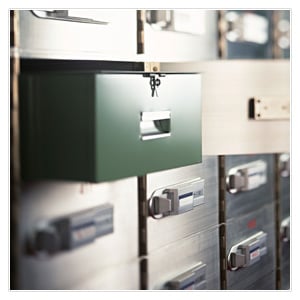 Safe Deposit Boxes: For pennies a day, State Bank of Chilton offers safe deposit boxes in a wide range of sizes at our Chilton, Stockbridge, Brillion, and Sherwood banking locations. A safe deposit box is for more than fine jewelry — you can use this service to protect important documents like your insurance policies, birth and marriage certificates, stocks and bonds, wills and deeds, titles to real estate and automobiles, and certificates of deposit.
We rent our boxes on an annual basis. As an extra convenience, arrangements can be made to have your rental fee automatically deducted from either your checking or savings account.
---
Purchase Foreign Currency: Don't spend your vacation standing in line at exchange bureaus, banks, or airport kiosks! Travelers have access to 50+ currencies for delivery to any State Bank of Chilton office. Contact our office to order your foreign currency today.
---
---
Let Us Help You With Your Banking Needs
From checking to loans and everything in between, we have you covered. Contact Us today to see how we can help you attain personalized products and services to meet your unique needs.