Can a Coverdell Education Savings Account Help You?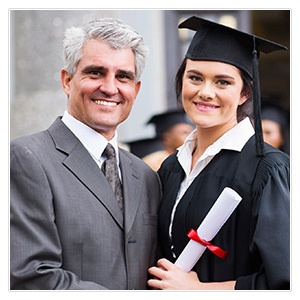 Coverdell Education Savings accounts are a great way to save for educational expenses for students of all ages. The funds in these accounts can be used to pay for qualifying expenses ranging from private school tuition for young children to typical college costs. Similar to a Roth IRA, the growth and disbursements from your Coverdell Education savings accounts are tax-free.
Education Savings Account Information:
The State Bank of Chilton Coverdell Education Savings Account offers many options and features that make saving for education simple and easy:
Minimum balance to open account: $500 or $50 with bi-weekly automatic deposit of at least $10
Additional deposits allowed at any time within IRS eligibility rules
Accounts automatically renew on January 1 each year at a new rate
Interest is added to the account on June 30 and December 31 (Compounded semi-annually)
Withdrawals are allowed without bank penalty from January 1-11 each year
Withdrawals during any other time are subject to a three month loss of interest penalty
Earnings on this account are tax-free if used to pay for qualified education expenses
Let Us Help You With Your Banking Needs
From checking to loans and everything in between, we have you covered. Contact Us today to see how we can help you attain personalized products and services to meet your unique needs.