Find Your Way Home, With State Bank Of Chilton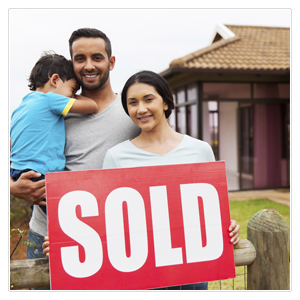 When you're looking for a partner to make your home buying dreams a reality, we've got you covered.
Whether you are buying your first home or buying your retirement dream home, State Bank of Chilton can help your find the right financing options to meet your needs. With exceptional customer service and in-house expertise, we can get you started on the path towards homeownership quickly and easily with pre-qualification and a number of home loan options.
Complete the form on the right and a loan officer will call you to start your loan or start your loan application here.
To review current mortgage rates, click here.
Home Loan Programs to Meet Your Needs
At State Bank of Chilton, we have a number of home loan options to choose from. When you meet with one of our experienced team members, we can help advise you based on your unique needs.
Click to learn more about our loan options:
Home Loan Programs Designed with You in Mind
At State Bank of Chilton, we offer a full range of home loan and mortgage options, whether you are buying your first home, refinancing your existing home or building a custom home. We have the experience, personal service and loan options to help you find your way to the perfect home. Get started on your home-buying journey with State Bank of Chilton, today.
As a community bank, we are pleased to offer you personalized customer service and exceptional products. State Bank of Chilton is proud to offer extensive home loan options that include:
Competitive rates
Easy pre-approval options
Experienced customer service
Online payment capabilities
Home Loan Options from State Bank of Chilton
Conventional Fixed-Rate Mortgage
A fixed-rate mortgage has an interest rate that will not change throughout the life of your loan. This secure option offers fixed monthly payments over 30, 20 and 15 year durations. For your first home loan or your fourth refinance, State Bank of Chilton can help.
ARM
An adjustable rate mortgage, or ARM, is a 30-year mortgage with an initial period (3, 5 or 10 years) that offers a fixed rate that is lower than a typical 30-year mortgage. After the initial fixed period ends, the loan interest rate can vary. The low initial monthly payments can make an ARM the right choice for a variety of situations.
Downpayment Plus Program
Downpayment Plus is a down payment and closing cost assistance program for income eligible homebuyers. The assistance is a forgivable grant paid on behalf of the borrower at the time the borrower closes on mortgage financing.
Construction and Lot Loans
When you are building or upgrading a home, there are endless decisions to make. Know that you made the right lender choice by partnering with State Bank of Chilton. We offer home construction loans that will help you make your dream home a reality.
HELOC
With a Home Equity Line of Credit, or HELOC, it's easy to use the equity in your home to finance your home improvements, vacation, college expenses, a new car, or other needs. Apply once to have access to a line of credit that you can use again and again to provide for you and your family.
Jumbo Mortgage Loans
For well-qualified buyers seeking loans exceeding the conforming loan limits, we offer jumbo mortgage loans with various terms.
Get started with pre-approval to purchase the home of your dreams by contacting an experienced member of our team, today!
Let Us Help You With Your Banking Needs
From checking to loans and everything in between, we have you covered. Contact Us today to see how we can help you attain personalized products and services to meet your unique needs.