Personalized Attention For Your Unique Investment Needs
Investment decisions are highly personal. The right portfolio mix will be different for every individual, depending on your assets, goals, risk tolerance, and timeline. Wouldn't it be great to have an investment representative who saw you as a person and not just a number?
Along with established, extensive resources available through LPL Financial, we can help you focus on the following strategies:
Wealth Accumulation & Management
Financial Guidance
Protecting Your Legacy
Business Planning
Customized Financial Strategies
Life Insurance & Disability Insurance
Long Term Care Coverage
401k and IRA Distribution Options
Retirement Planning and Asset Preservation
Investments
College Planning
Check the background of the LPL representative at Chilton Investment Services on FINRA's Broker Check.
---
Create your Financial Future
1st Meeting: Discover
What are your values and goals? How can we be your partner to pursue these goals?

2nd Meeting: Gather
Confirm your financial facts with source documents.

3rd Meeting: Plan
Review the plan and recommendations.

4th Meeting: Strategize
Establish an implementation schedule for your goals.

Quarterly Strategy Meetings
Putting your plan into action based on what's important to you!
Quarter 1: January - March

Performance Reports
Recognizing Accomplishments
Update Family Priorities
Pending Life Events
Frequency of Contact Expectations
Income Sources/Cash Flow/Liquidity
Debt/Loan

Quarter 2: April - June

Performance Reports
Review Risk Tolerance
Assess Education Savings Goal
Lifeboat Drill: Ready for the unexpected
Gifting
Stock Concentration
Assets held outside the firm

Quarter 3: July - September

Performance Reports
Risk Assessment: Life, Long-Term Care, and Health
Review/Update Savings Plans
Retirement/Work strategies
Estate Planning and Will Review*
Beneficiary Review
Business Succession Planning

*Neither LPL Financial, nor its registered representatives offer tax advice. Always consult a qualified tax advisor as to how taxes may affect your particular situation.

Quarter 4: October - December

Performance Reports
Tax Strategies
Meeting with CPA/Attorney
Reframe Services, Fees, Accounts
Review Philosophy and Plan
Review overall Goals
Values and Services
---
Let Us Help You With Your Investment Needs
Contact Us today to see how we can help you with your unique investment needs.

---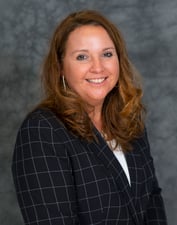 Claire Walmer, CFPTM
Vice President Wealth Services
Chilton Investment Services
608.400.2428
c.walmer@lpl.com
As a Certified Financial PlannerTM professional for over 20 years, Claire is known for helping, educating and supporting clients as they develop strategic financial plans for the future.
---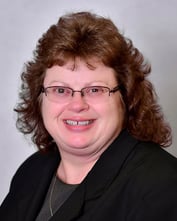 Susan Stecker
Licensed Sale Assistant
Chilton Investment Services
920.849.9371
susan.stecker@lpl.com

Sue listens to your financial goals and puts you at the center to ensure the entire process is customer-driven.